Carol B. Goldsmith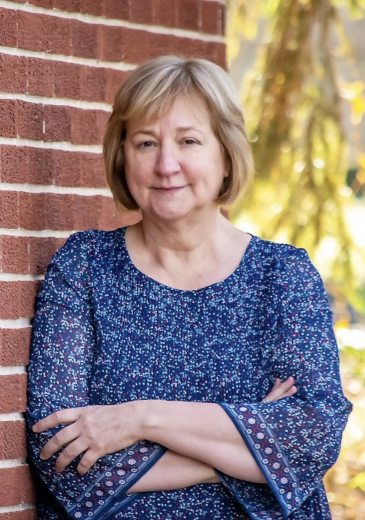 Carol B. Goldsmith
1956 – 2023
IDA GROVE - Carol Beth Goldsmith, 67, of Ida Grove, passed away on Aug. 24, 2023, surrounded by her loved ones at her residence of Ida Grove. As a young child, when told her grandfather had gone to heaven, she came to the conclusion that heaven was the funeral home in Ida Grove, and folks received bubble gum upon arrival. She is now walking the streets of gold in a far more glorious place.
A Mass of Christian Burial will be held at 10:30 a.m., Tuesday, Aug. 29, 2023, at the Sacred Heart Catholic Church of Ida Grove. Father Richard D. Ball will officiate. Committal Services will follow in the Hayes Township Cemetery of Arthur.
A Visitation will be held from 4-7 p.m., with a Vigil Service at 7 p.m., Monday, Aug. 28, 2023, at the Sacred Heart Catholic Church of Ida Grove.
The Christensen-Van Houten Funeral Home of Ida Grove is in charge of the arrangements. Condolences may be sent online to www.christensenvanhouten.com.
In lieu of flowers, the family is collecting memorial money to send to a child in the family who needs medical care.
Carol Beth Hammerstrom was born May 17, 1956, in Ida Grove, to Walter and Helen (Druivenga) Hammerstrom. She was the third of four daughters, growing up on the family farm south of Arthur. Farm life included chores, balanced by countless hours of childhood exploration, church and school activities, and family fun. Her dad encouraged a strong sisterly bond with the adage "friends will come and friends will go, but your sisters will forever be your sisters."
Carol's artistic and musical abilities were apparent at a young age, although practicing the piano or her French horn sometimes required some "prodding" from her mother. It was no surprise that following graduation in 1974 from Odebolt-Arthur High School, she attended the University of Iowa where she majored in fine arts. She was awarded her diploma in 1978.
After college graduation, she worked at the Iowa City Press Citizen where she drew sports cartoons during the Hayden Fry football years. It was in this period that she met her future husband, Peter Goldsmith. As an avid Hawkeye fan, he found those cartoons very intriguing.
Peter and Carol married in Arthur in June of 1980, and the very next day, headed to Washington, D.C., where Peter had a job waiting. Like the early pioneers, they only took the possessions that would fit in their car. Carol was the Creative Director at an advertising agency there.
When Peter's office moved to Annapolis, Maryland, the couple decided to relocate as well. Carol worked for a local advertising agency, as a substitute teacher, and accompanied the church youth choir in Annapolis.
In 1993, Peter and Carol decided to return to their Iowa roots with their young family and moved to Ida Grove. Carol again did advertising and worked for Iowa State Extension with the youth and 4-H program; a good fit as she was a former 4-H'er herself. Carol was a longtime church pianist and enjoyed encouraging youth in their musical pursuits. She also served on the state board for Iowa P.E.O. and was a member of the local Questers chapter. Her artist's eye was apparent in all her endeavors.
The couple was blessed with two children: Karen Michelle Goldsmith Johnson (Luke) and Mark Andrew Goldsmith (Lauren). They have two beautiful grandchildren, Rose and Lincoln Johnson.
Carol was an idea person, always proposing creative ideas for her various projects and groups. Carol's quick wit, dimpled smile, melodic laugh, and penchant for bursting into show tunes at any time, will forever be etched in the hearts of those who knew and loved her. And maybe, just maybe, she is now enjoying some of that heavenly bubble gum.
Carol was preceded in death by her loving parents, Walter Joe and Helen Joan Hammerstrom.
Left behind to cherish her memory are:
Peter, her husband of 43 years, daughter Karen Michelle Goldsmith Johnson (Luke) and their two children Rose and Lincoln, son Mark Andrew Goldsmith (Lauren), sisters Deb Peterson (Ray), Joann Dose (Larry), Jane Gailey (Jon), Peter's family, Paul Goldsmith (Leslie), Philip Goldsmith (Julie), Tom Goldsmith (Kelly), Gina Graham (Chris), and many nieces, nephews, great nieces, great nephews, family and friends.
In lieu of flowers, the family is collecting memorial money to send to a child in the family who needs medical care.
Services: Aug. 29, Sacred Heart Catholic Church, Ida Grove
Burial: Hayes Township Cemetery, Arthur
Christensen-Van Houten Funeral Home • Ida Grove • 712-364-2727
Category:
The Ida County Courier
Ida County Courier
214 Main Street
PO Box 249
Ida Grove, Iowa 51445
Phone:  712-364-3131
Fax:  1-800-340-0805
Mid-America Publishing
This newspaper is part of the Mid-America Publishing Family. Please visit www.midampublishing.com for more information.