Christyl (Emme) Kelly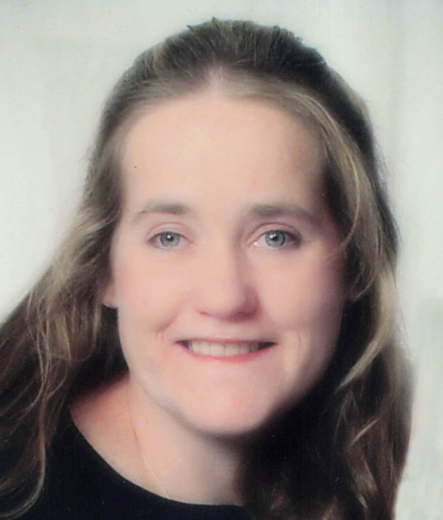 Christyl (Emme) Kelly
1977 – 2023
BATTLE CREEK - Funeral Services for Christyl (Emme) Kelly, 46, of Battle Creek, formerly of O'Neill, Nebraska, will be at 10 a.m. Saturday, Sept. 2, 2023, at the O'Neill Methodist Church in O'Neill. Burial will follow in the Paddock Union Cemetery. Visitation is from 5-7 p.m. Friday at Biglin's Mortuary in O'Neill, with a Prayer Service at 7 p.m. Christyl passed away on Friday, Aug. 25, 2023, at the University of Nebraska Medical Center in Omaha, Nebraska. Arrangements are entrusted to Biglin's Mortuary of O'Neill.
Christyl was born on Jan. 27, 1977, in O'Neill, Nebraska to Arthur 'Butch' Emme and Marilyn (Miller) Murphy. She graduated from Spencer-Naper High School in Spencer, Nebraska in 1995. After graduation, she attended National American University in Rapid City, South Dakota, where she earned her degree in Veterinary Technology. Christyl later continued her education at SDSU in Brookings, South Dakota. In 2005, she received her degree in Animal Science.
She worked for Veterinary clinics in Neligh, Nebraska, Huron, Gregory, Burke and Sioux Falls, South Dakota before working in the feed lab at DFS in Newell, Iowa. Most recently, she has been working for herself in Ag sales in Iowa.
Christyl had a gift for taking care of animals, especially babies. She could nurse various lambs and calves back to health. Her latest project was an orphaned foal named Captain.
She enjoyed trail rides, barrel racing, Disney movies, gardening, and working various woodworking projects. But above all, she loved spending time with her nieces and nephews.
She is survived by her fiancé, Brent Riessen of Battle Creek, Iowa; brother, Curt (Alexa) Emme of O'Neill; sister, Jenna (Dustin) Slaymaker of O'Neill; brother, Matt (Jadelyn) Murphy of O'Neill; nieces, Serenity Murphy and Autumn Emme; nephews, Kaden Murphy, Nathaniel Sidak, and Alex (Lydia) Fuhrer; great niece, Octavia; and many other relatives and friends.
She is preceded in death by her parents, Butch Emme and Marilyn Murphy; and grandparents, Cecil and Mattie Miller and Willard and Norma Emme.
Services: Sept. 2, O'Neill Methodist Church in O'Neill
Burial: Paddock Union Cemetery
Biglin's Mortuary • 402-336-2360 • O'Neill, Nebraska
Category:
The Ida County Courier
Ida County Courier
214 Main Street
PO Box 249
Ida Grove, Iowa 51445
Phone:  712-364-3131
Fax:  1-800-340-0805
Mid-America Publishing
This newspaper is part of the Mid-America Publishing Family. Please visit www.midampublishing.com for more information.