Darla Krueger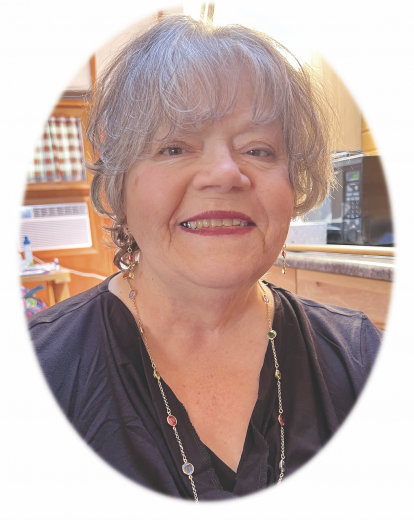 Darla Krueger
1949 – 2023
BATTLE CREEK - Darla Krueger, 74, of Battle Creek, passed away on Tuesday, Aug. 22, 2023, at the Methodist Jennie Edmundson Hospital of Council Bluffs, Iowa.
A Memorial Service will be held at 10:30 a.m., Monday, Aug. 28, 2023, at the St. John's Lutheran Church of Battle Creek. Rev. Randy D. Cormeny will officiate. Committal Services will be held at a later date.
A Visitation will be held from 3-5 p.m., on Sunday, Aug. 27, 2023, at the St. John's Lutheran Church of Battle Creek.
The Christensen-Van Houten Funeral Home of Battle Creek is in charge of the funeral arrangements. Condolences may be sent online at www.christensenvanhouten.com.
Memorials in Darla's honor may be written and sent to the Battle Creek Public Library in Battle Creek. Reading books was one of Darla's favorite pastimes.
Darla Marie (Wood) Krueger was born on May 2, 1949, to Clifford and Darlene Wood in the Ida Grove hospital. She was baptized on Oct. 9, 1949, at the Arthur Methodist Church of Arthur. She lived all her childhood on farms south of Ida Grove. She attended Hayes #3 Country School in Hayes Township for kindergarten and first grade, and in 1957, transferred to "town school" where she attended Ida Grove Community School and graduated high school with the class of 1967.
After graduating high school, Darla worked as a secretary in Ida Grove and Sioux City until one fateful night when she and some friends were cruisin' the Ida Grove loop and she met the man who would become her husband, Arthur Krueger. They were married on Oct. 25, 1969, and purchased their home on 204 Walnut Street in Battle Creek. Art and Darla lived there all their married lives. Their home was very important to them, and they spent many hours together remodeling and updating it through the years.
In September 1971, the couple welcomed a baby boy, Jeffrey Marc. They added a baby girl to their family in July 1974, Kelly Jean. It wasn't until August 2017, that their family would be complete when Teena Lynne, the daughter Darla had been forced to put up for adoption in her teens, was found using ancestydna.com.
Darla worked many years as a bookkeeper and was a wiz with numbers. She did bookkeeping for her husband's business, Krueger Construction, and also for Albers TV & Variety. In 1986, she became the Battle Creek City Clerk and worked in that position until 2002. She decided it was time for a career change and attended Western Iowa Tech and obtained a certificate in medical transcription and did that work until retirement.
As a member of St. John's Lutheran Church in Battle Creek, Darla was an active volunteer there for many years working in the Large Print Workshop as well as Circle and Ladies' Aid offices. She served on the Battle Creek Public Library Board and the Mount Hope Cemetery Board.
Most of all though, Darla enjoyed spending time with her family and friends, her pets, and her children's pets. The warmth of her smile, the brightness of her laugh, and all-encompassing love could be felt by all who knew and loved her. She was an amazing cook and enjoyed making "goodies" for everyone, especially cherry cheese pie for her nieces, peanut butter rice krispie bars, "wacky cake," and "some bars."
Survivors include her husband of 54 years, Art Krueger of Battle Creek; daughter Teena (Rod) Andersen of Pilger, Nebraska, son Jeffrey (Laurie) Krueger of Nemaha, Iowa and daughter Kelly Krueger of Ida Grove; granddaughters Hailey (Will) Royal and Alyssa (Jordan) Breitkreutz; great grandchildren Miley and Jaxon Breitkreutz; sister Dixie (Merle) Lansink of Ida Grove and Dianne (Darrel) Young of Primghar, Iowa; brother Donald (Donna) Wood of Davenport, Iowa; as well as many nieces, nephews, extended family and friends.
She was preceded in death by her parents; still-born twin sister Carla; and in-laws Arthur and Louise Krueger.
Services: Aug. 28, St. John's Lutheran Church, Battle Creek
Burial: At a later date
Christensen-Van Houten Funeral Home • Battle Creek • 712-365-4446
Category:
The Ida County Courier
Ida County Courier
214 Main Street
PO Box 249
Ida Grove, Iowa 51445
Phone:  712-364-3131
Fax:  1-800-340-0805
Mid-America Publishing
This newspaper is part of the Mid-America Publishing Family. Please visit www.midampublishing.com for more information.