Leona M. Laursen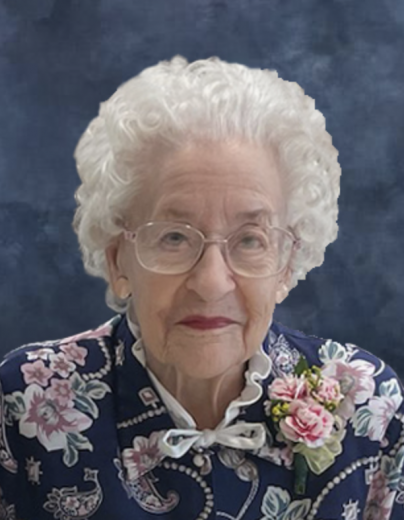 Leona M. Laursen
1924 – 2023
SIOUX CENTER - Leona Mae (Hopsecker) Laursen, 99, of Sioux Center, Iowa (formerly of Battle Creek) passed away on Friday, Sept. 8, 2023, at the Sioux Center Health of Sioux Center, Iowa.
A Funeral Service will be held at 2 p.m., Thursday, Sept. 14, 2023, at the First Presbyterian Church of Battle Creek. Rev. Kevin J. Freese will officiate. Committal Services will follow in the Mt. Hope Cemetery of Battle Creek.
A Visitation will be held one-hour prior to the service from 1-2 p.m., on Thursday, Sept. 14, 2023, at the First Presbyterian Church of Battle Creek.
The Christensen-Van Houten Funeral Home of Battle Creek, Iowa, is in charge of the funeral arrangements. Condolences may be sent online at www.christensenvanhouten.com.
Leona Mae Laursen was born to Harry and Gladys (Beachler) Hopsecker on March 27, 1924, in Mapleton, Iowa. She grew up, attended school and graduated from high school in Mapleton. For several years, she worked at Fishgall's Department Store in Sioux City, Iowa.
She and Earl Laursen were married in 1946. When Earl was discharged from the U.S. Army, the couple began their life together, farming outside of Battle Creek. A son, Larry, and daughter, Bonnie, were born to the couple.
Leona was a dedicated member of the First Presbyterian Church in Battle Creek. She was involved with United Presbyterian Women activities, assisted with the church newsletter as well as the turkey supper, and helped parishioners in many ways throughout her life. She was committed to her family, friends, faith, and community.
She was preceded in death by her husband Earl Laursen; son Larry Laursen; sister Mary Lou Ladwig; son-in-law Jim Johnson; two brothers-in-law; a sister-in-law; and a niece.
Survivors include her daughter Bonnie (Denny) Ruden of Sioux Center, Iowa; daughter-in-law Peggi Laursen of Ames, Iowa; the Mullins family of Battle Creek, two nieces and a nephew.
Memorials in Leona's name may be sent to the First Presbyterian Church at 600 3rd Street in Battle Creek, Iowa 51006 or to Friendly Horizons at 645 1st Ave. SW in Sioux Center, IA 51250.
Grateful appreciation to Friendly Horizons, where Leona lived for the past two years.
Services: Sept. 14, First Presbyterian Church, Battle Creek
Burial: Mt. Hope Cemetery, Battle Creek
Christensen-Van Houten Funeral Home • Battle Creek • 712-365-4446
Category:
The Ida County Courier
Ida County Courier
214 Main Street
PO Box 249
Ida Grove, Iowa 51445
Phone:  712-364-3131
Fax:  1-800-340-0805
Mid-America Publishing
This newspaper is part of the Mid-America Publishing Family. Please visit www.midampublishing.com for more information.