Melissa A. Hansen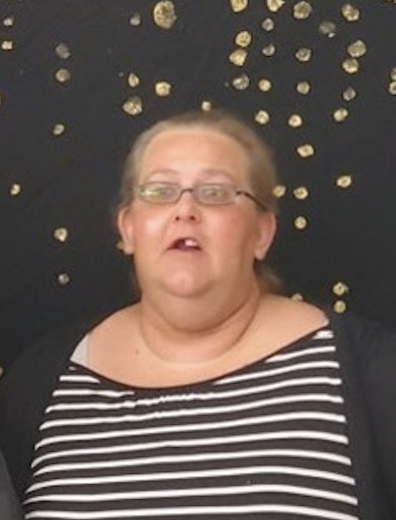 Melissa A. Hansen
1979 – 2023
HOLSTEIN - Melissa A. Hansen, 43, of Holstein, passed away on Sunday, Aug. 27, 2023, at her home of Holstein. A funeral service will be held on Thursday, Sept. 14, 2023, at 11 a.m. at the Nicklas D. Jensen Funeral Home of Holstein with the Rev. Scott L. Neumann officiating. Burial will be at the Holstein Cemetery of Holstein. A visitation will be held on Wednesday, Sept. 13, 2023, from 5-7 p.m. at the Nicklas D. Jensen Funeral Home of Holstein. The Nicklas D. Jensen Funeral Home of Holstein is in charge of the arrangements.
Melissa was born Dec. 6, 1979, in Cherokee, Iowa to Jeanette Willems. Melissa was united in marriage to Jeramy Hansen on Aug. 30, 2001, in Cherokee. To this marriage, three children were born: Austin, Ashley and Abby.
Melissa worked as a CNA for many years and at the Holstein Travel Center for a couple of years. She also worked at Smith Amusements in Stratford. She enjoyed candle making, playing the PS4 and online games with friends. She was a member of Faith Lutheran Church of Holstein and volunteered there as she was able. Melissa enjoyed supporting her children in all that they did and was an advocate for her children and her friends.
She is survived by her husband, Jeramy of Holstein; her children, Austin Hansen of Holstein, Ashley Hansen of Denison and Abby Hansen of Holstein; mother, Jan of Boone, Iowa and many aunts, uncles and cousins.
Melissa was preceded in death by her grandparents, Velma and Lee Roy; an aunt, Mary and uncles, Jim and Bob. Online condolences can be made at nicklasdjensenfh.com.
Services: Sept. 14, Nicklas D. Jensen Funeral Home of Holstein
Burial: Holstein Cemetery, Holstein
Nicklas D. Jensen Funeral Home • 712-368-4332 • Holstein
Category:
The Ida County Courier
Ida County Courier
214 Main Street
PO Box 249
Ida Grove, Iowa 51445
Phone:  712-364-3131
Fax:  1-800-340-0805
Mid-America Publishing
This newspaper is part of the Mid-America Publishing Family. Please visit www.midampublishing.com for more information.