Michael J. Brogan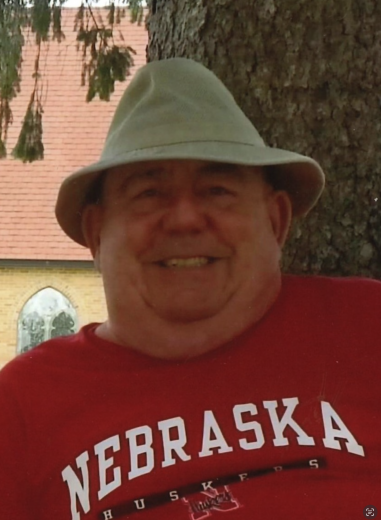 Michael J. Brogan
1946 – 2023
IDA GROVE - Mike Brogan, 76, of Ida Grove, Iowa, passed away on Friday, May 19, 2023, at the MercyOne Siouxland Regional Medical Center of Sioux City, Iowa.
A Funeral Service will be held at 11 a.m., with a Visitation held one-hour prior from 10-11 a.m., Monday, June 5, 2023, at the First United Methodist Church of Ida Grove, Iowa. Rev. Luann Benge will officiate. Military Rites will be conducted by the McNamara-Moore Post No. 61 of the American Legion of Ida Grove, Iowa.
The Christensen-Van Houten Funeral Home of Ida Grove, Iowa, is in charge of the funeral arrangements. Condolences may be sent online at www.christensenvanhouten.com.
Michael Joseph Brogan was born on Nov. 30, 1946, in Cleveland, Ohio. The son of Robert and Dorothy (Gladis) Brogan, Michael grew up in Cleveland and attended West High School. He enlisted into the United States Navy attending his basic training in Great Lakes, Illinois and was later stationed in California. Studying electrical engineering at California State University-Sacramento, Michael earned his BSEE (Bachelor of Science in Electrical Engineering). While on a job in Houston, Texas, Michael met the love of his life, Katherine Cullum. On April 17, 1971, the couple were united in marriage. They made their first home in Sacramento, California and were blessed with a daughter, Kelly.
Shortly after Mike accepted a job with Aramco, the young family moved overseas to Saudi Arabia where they were blessed with a second daughter, Julie. Mike and Kathy traveled internationally and enjoyed taking in the culture from many countries including, but not limited to, Austria, France, Germany, Japan, Argentina, The Netherlands, Iran, South Africa, India, and The United Arab Emirates.
With their young family in tow, they moved back to the states and settled briefly in Overland Park, Kansas. Mike then took a job with Valmont Industries in Valley, Nebraska. They lived in Valley for 18 years at Ginger Cove and enjoyed lake life. Mike was an avid fisherman and a big Nebraska fan. GO BIG RED! He also hosted and attended many Husker football get-togethers with family and friends.
After raising their family, Mike and Kathy moved to Greensboro, North Carolina, where Mike accepted a new position with Sprint. When that project was complete, they accepted another transfer with Sprint and moved to Dallas, Texas, to be closer to Kathy's Dad. Mike worked at Sprint for 10 years as a construction manager, developing cell tower sites around the regions of Omaha, North Carolina, Dallas, and Houston.
In 2010, Mike and Kathy relocated to Ida Grove, Iowa, to be closer to family. Mike loved watching his grandchildren grow up in Ida Grove and was very proud of them.
He is survived by wife Katherine Brogan; daughters Kelly (Justin) Hewitt and Julie (John) Carlson all of Ida Grove, Iowa; grandchildren Marley Hewitt, Melissa Hewitt, Mitchell Hewitt and Mary Carlson all of Ida Grove, Iowa; brothers Robert Brogan and Steve (Margarete) Brogan both of Cleveland, Ohio; sisters Frances Gibbons, Barbara Brogan, Ann Brogan all of Cleveland, Ohio, Patty (Buddy) Moore of Michie, Tennessee and Mary (Chris) King of Selmer, Tennessee; extended family and friends.
Mike was preceded in death by his parents Robert and Dorothy Brogan; father-in-law Horace Cullum; and brother-in-law and lifetime friend Jack Gibbons.
Services: June 5, First United Methodist Church, Ida Grove
Christensen-Van Houten Funeral Home • Ida Grove • 712-364-2727
Category:
The Ida County Courier
Ida County Courier
214 Main Street
PO Box 249
Ida Grove, Iowa 51445
Phone:  712-364-3131
Fax:  1-800-340-0805
Mid-America Publishing
This newspaper is part of the Mid-America Publishing Family. Please visit www.midampublishing.com for more information.