Robert Bolles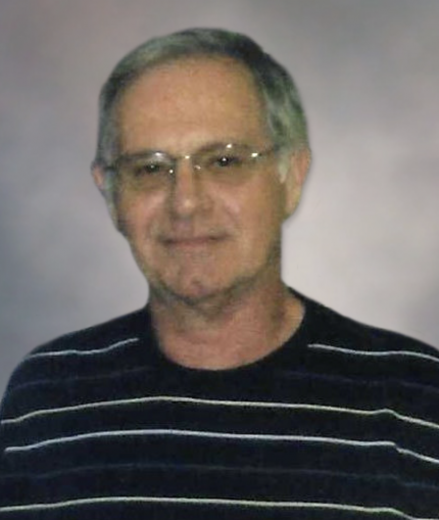 Robert Bolles
1950 – 2023
ARTHUR - Robert "Bob" Russell Bolles, Jr., 73, of Arthur, passed away peacefully at Mercy Medical Center in Sioux City, Iowa on Aug. 16, 2023.
Bob was born April 7, 1950, in Ida Grove, to Robert Sr. and Ruth (Schramm) Bolles at the Ida Grove Hospital. Bob was the oldest of the three boys, Gary and Dave. Bob grew up in Ida Grove, he attended Ida Grove Elementary and graduated from Ida Grove High School in 1968. In 1969, Bob enlisted in the Army for three years, he returned home in 1972. Bob met and married Mary Lou Sindt at the end of 1972. They had two sons Damon and Cristofer. They later divorced. Later, Bob met and married Reta Beckman. Reta had two daughters Lisa and Teresa. Together Bob and Reta had one daughter, Stacy Lee.
Bob worked at VTI in Holstein for several years. In 2002, Bob moved to Mount Ayr, Iowa to live. He worked in Greenfield at Cardial Glass plant. In 2008, he decided it was time to move closer to his daughter and her husband in Arthur. After returning to Arthur, Bob kept busy spending time with his daughter and family. His grandsons kept him busy with many adventures, such as fishing trips, lawn mower rides, and cruising listening to the Oldies. They were always up to mischief together. Bob enjoyed family time.
Bob leaves behind his brothers, Gary (Sandi) Bolles and Dave Bolles. His children Damon (Jessica) Bolles, Lisa (Tim) Irwin, Cristofer (Megan) Bolles, Teresa Johnson, Stacy (Russell) Segebart. Grandkids, Nyla, Zoe, Jorie, Hannah, Tyler, Sam, Gage, Danica, Case, Dylan, Jasmine, Wesley, Nikolas, and Jaxon. Nieces, nephews, great nieces and nephews, Kim (AJ) Stevenson, Austin Bolles, Colton (Tiffany) Bolles, Connor, Kennedy, Seberney, and Trace. And his beloved cat, Joe.
Bob will be greatly missed by his family and friends. A private family burial will take place at a later date. Live and let die. Ole happy Day, one dying and a burying.
Category:
The Ida County Courier
Ida County Courier
214 Main Street
PO Box 249
Ida Grove, Iowa 51445
Phone:  712-364-3131
Fax:  1-800-340-0805
Mid-America Publishing
This newspaper is part of the Mid-America Publishing Family. Please visit www.midampublishing.com for more information.