Winferd 'Win' C. Schramm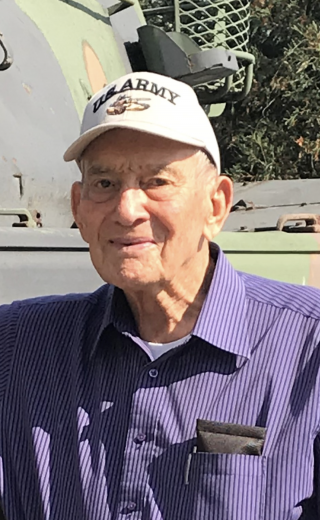 Winferd 'Win' C. Schramm
1928 – 2023
BATTLE CREEK - Winferd "Win" C. Schramm, 94, of Battle Creek, Iowa, passed away on Sunday, May 21, 2023, at the Horn Memorial Hospital of Ida Grove, Iowa.
A Funeral Service will be held at 10:30 a.m., Wednesday, May 31, 2023, at the St. John's Lutheran Church of Battle Creek, Iowa. Rev. Randy D. Cormeny will officiate. Committal Services will follow in the Mount Hope Cemetery of Battle Creek, Iowa, with Military Rites conducted by the Maple Valley Post No. 364 of the American Legion of Battle Creek, Iowa.
A Visitation will be held from 5-7 p.m., on Tuesday, May 30, 2023, at the St. John's Lutheran Church of Battle Creek, Iowa.
The Christensen-Van Houten Funeral Home of Battle Creek, Iowa, is in charge of the funeral arrangements. Condolences may be sent online at www.christensenvanhouten.com.
Winferd "Win" Charles Schramm, the son of Fred and Ivanetta (Dankers) Schramm, was born on Nov. 29, 1928, in Albert City, Iowa. He grew up in and received his education in the Albert City area until just before his senior year when the family relocated to Lytton, Iowa, where he graduated with the class of 1947.
In 1950, Win was drafted into the United States Army and served in Germany until 1952 during the Korean Conflict. After his honorable discharge from the Armed Services, he began farming near Knoke, Iowa. As a young man, Win was active in the Walther League at his church. It was a Walther League trip to California that led Win to meeting his future wife, Arnelda Fink. The couple married on June 18, 1955, at the St. Paul Lutheran Church in Latimer, Iowa. Win and Arnelda then continued farming in Knoke.
The couple found their greatest joy in raising their children, Curtis and Jolene. In order to give his young family the best, Win decided to leave farming and began working as a feed, seed, and implement salesman in Manson, Iowa, where they resided for six years. In 1973, the family moved to Battle Creek, Iowa, after Win accepted a position with Jensen's Feed, where he worked until the time of his retirement.
Win was an active and respected member of the community. He served as the Mayor of Battle Creek for six years, was a former Ida County Veterans Affairs Director, was a member of the Maple Valley Post No. 364 of the American Legion, was active in the Battle Creek Lions Club, and served on the Mount Hope Cemetery Board, just to name a few of the organizations he belonged to. Win served as a volunteer fireman and EMT for many years in both Knoke and Battle Creek. He was the recipient of the American Heart Association Award of Merit for saving someone's life. When his son was younger, he served as a Scout Master in Manson, Iowa.
Win enjoyed fishing, gardening, trains, learning about military history, and keeping his yard in pristine condition. He enjoyed watching the birds and squirrels at his feeders. Win was always willing to lend a hand to someone in need or listening ear to those needing to chat. He was the loving and caring husband, father, and grandfather. He will be dearly missed by those who knew and loved him.
Left to cherish his memory include his children Curtis (Rosland) Schramm of Battle Creek, Iowa and Jolene (Ross) Peffer of Cedar Rapids, Iowa; grandchildren Micheal (Kelly Wilson) Eakens of Blair, Nebraska and William (Christina Harrison) Eakens of Bellvue, Nebraska; great-grandchildren Shane Eakens, Jacob Eakens and Madilyn Eakens; brothers Hilbert (Corrine) Schramm of Lake Tanglewood, Texas, Lenus Schramm of Pocahontas, Iowa, Ralph (Barb) Schramm of Ankeny, Iowa and Leon (Marilyn) Schramm of West Des Moines, Iowa; sister-in-law Lois Schramm of Atlantic, Iowa; extended family and a host of friends.
He was preceded in death by his parents Fred and Ivanetta Schramm; wife Arnelda Schramm; brothers Dale and Harris Schramm; and sister-in-law Georgia Schramm.
Services: May 31, St. John's Lutheran Church, Battle Creek
Burial: Mount Hope Cemetery, Battle Creek
Christensen-Van Houten Funeral Home • Battle Creek • 712-364-2727
Category:
The Ida County Courier
Ida County Courier
214 Main Street
PO Box 249
Ida Grove, Iowa 51445
Phone:  712-364-3131
Fax:  1-800-340-0805
Mid-America Publishing
This newspaper is part of the Mid-America Publishing Family. Please visit www.midampublishing.com for more information.